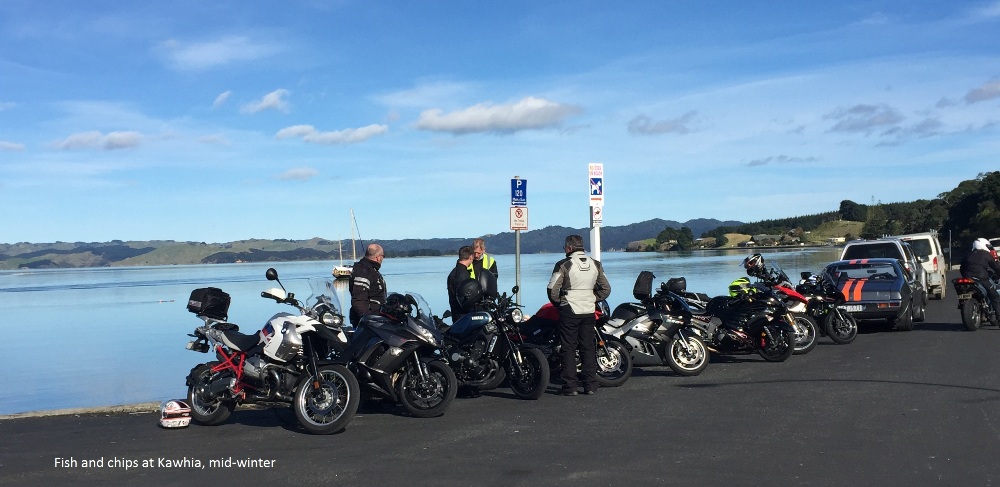 Welcome to the Two Wheels Social and Touring Motorcycle Club. Click here for Current Runs....
Why not come and enjoy the company of other riders' whilst finding new and interesting places to ride off the beaten track?.
Rides go both North and South of Auckland (99% tarseal), stopping at cafés and pre set places of interest with ride lengths varying between 100kms to 500kms a day, overnighters two or three times a year, and South Island trips once a year. We ride almost every Sunday, usually leaving from BP Papakura, Southern Motorway or the BP Autobahn petrol station (halfway between Oteha Valley Road and Silverdale heading North) or Kaukapakapa Fire Station carpark, SH16 at predetermined times.
From this site you will be able to check our calendar of tours, get the latest on previous rides or sign up for our free e-newsletter. New members are always welcome as are all makes and models of motorcycle. Safety on our rides is of utmost concern. There is no competing, and you have the freedom to ride at your own pace.
So come along for the ride sometime soon! We think you will enjoy it. Sit back (or up or forward as applicable) and go places (quite possibly on roads you never knew existed) with Two Wheels!